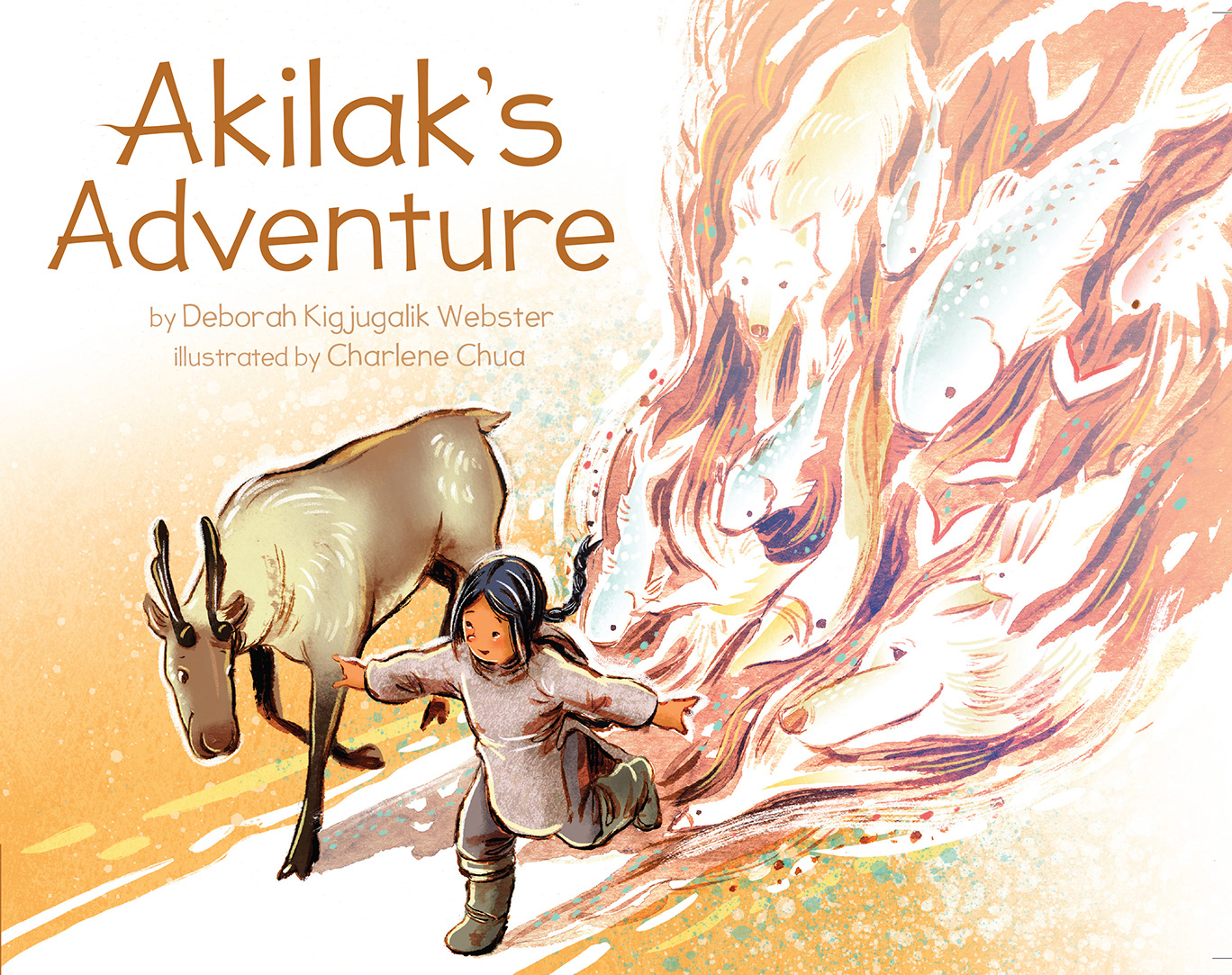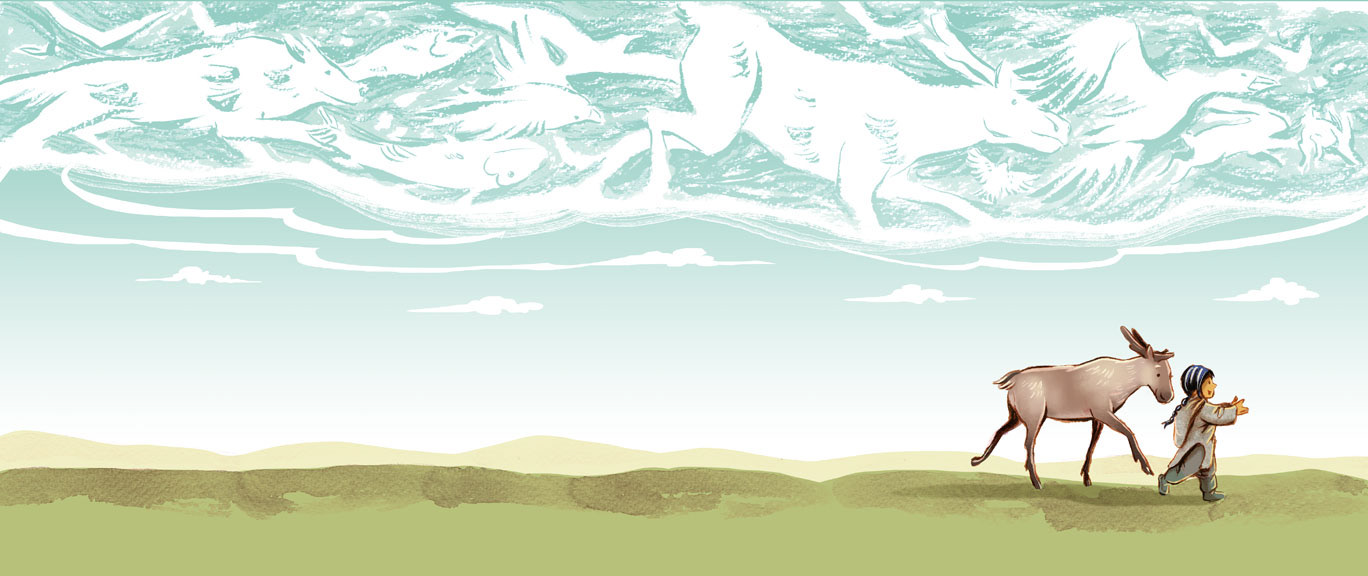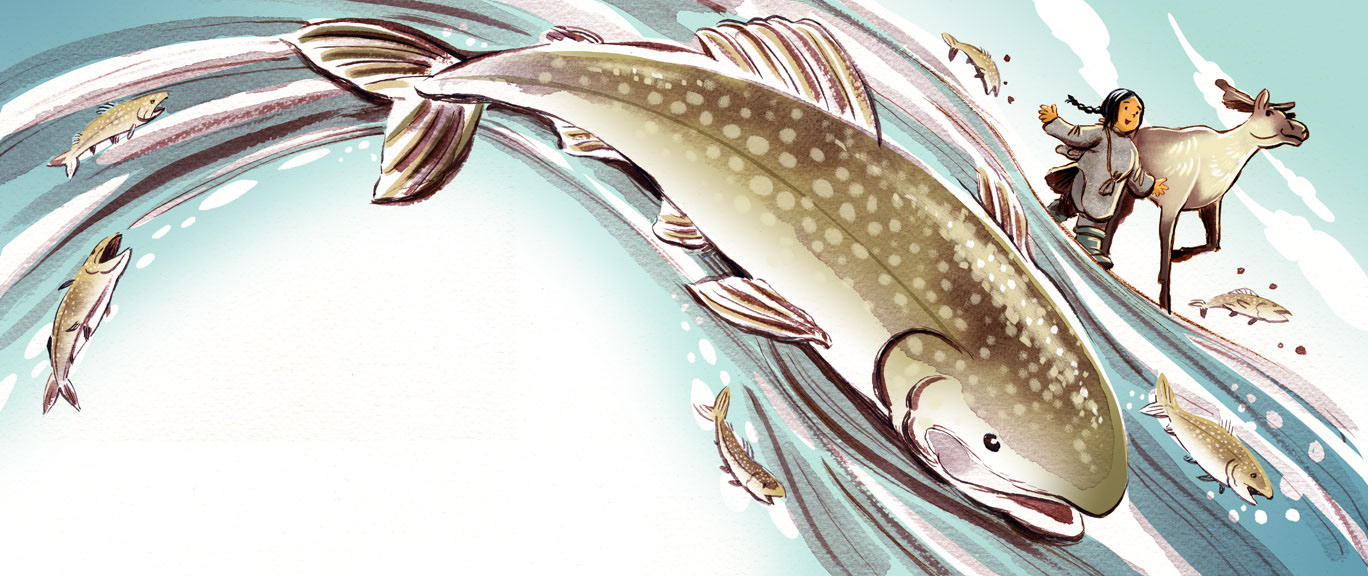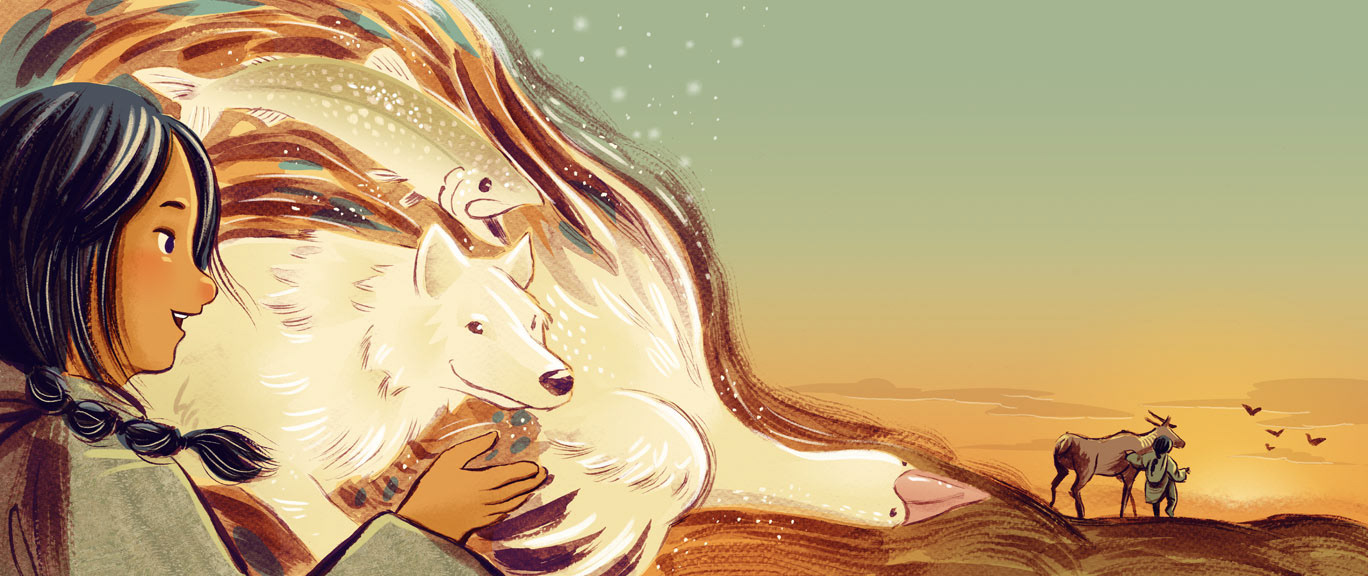 Akilak's Adventure by Deborah Kigjugalik Webster (Author), Inhabit Media
Akilak's Adventure is a fictional story about an Inuit girl who lives with her grandmother on the open plains of Northern Canada. One day her grandmother falls ill, and Akilak has to journey alone to her uncle's distant camp to get food. Along the way, she meets a talking caribou, who accompanies her on her journey. Akilak wishes to become an animal so they she can travel faster, but ultimately decides that she enjoys being human. When at last they reach the camp, the caribou disappears, leaving Akilak puzzled but thankful and wiser.
The illustrations were done with ink and watercolor on coldpress watercolor paper, then scanned into Photoshop where color was added.