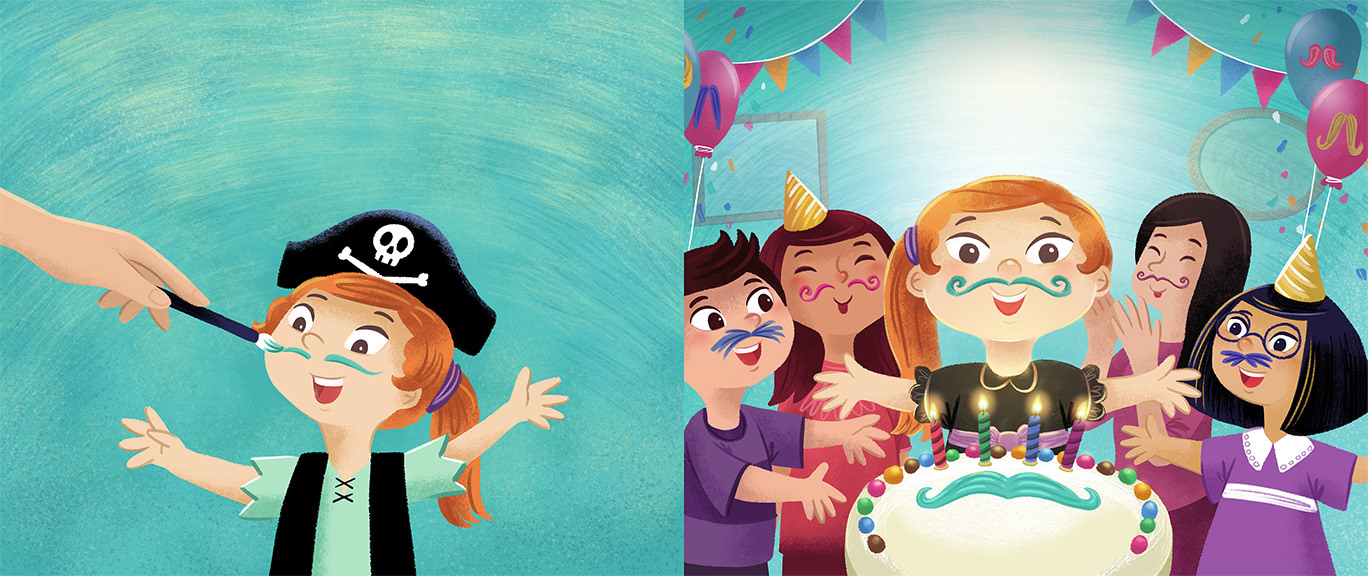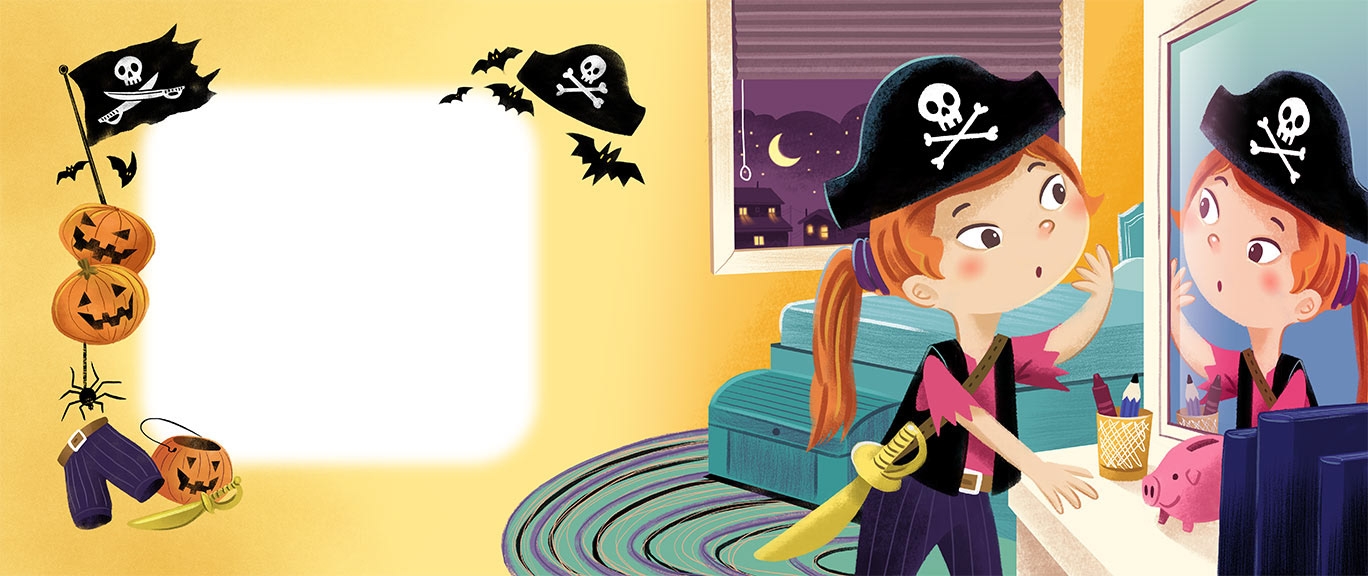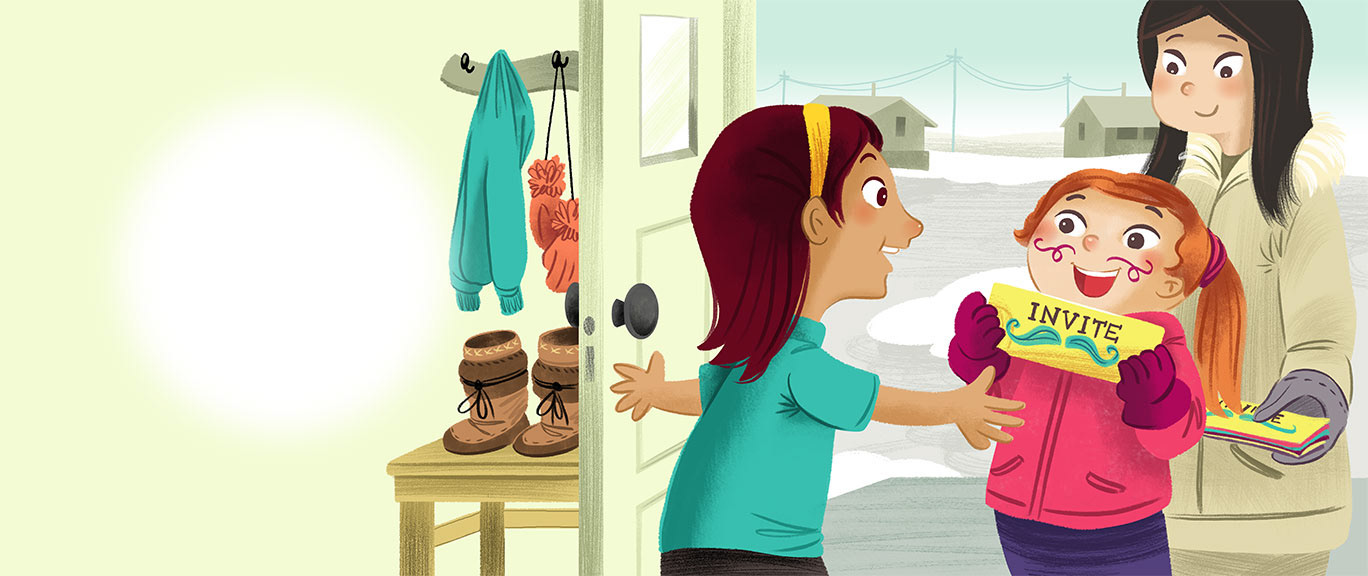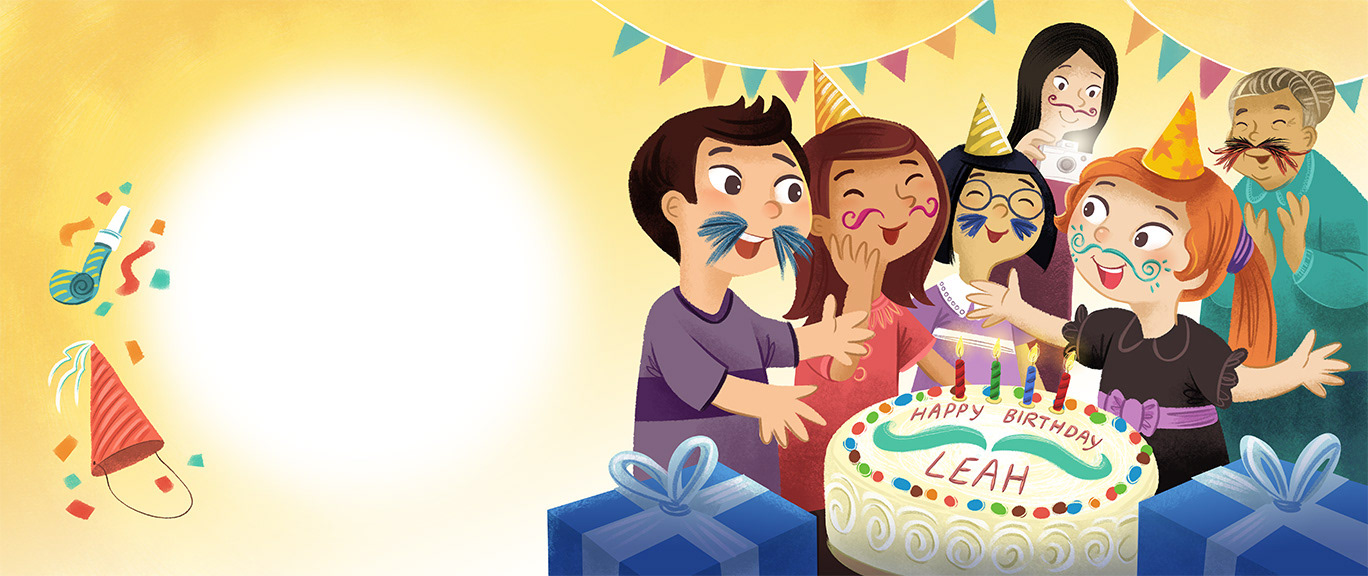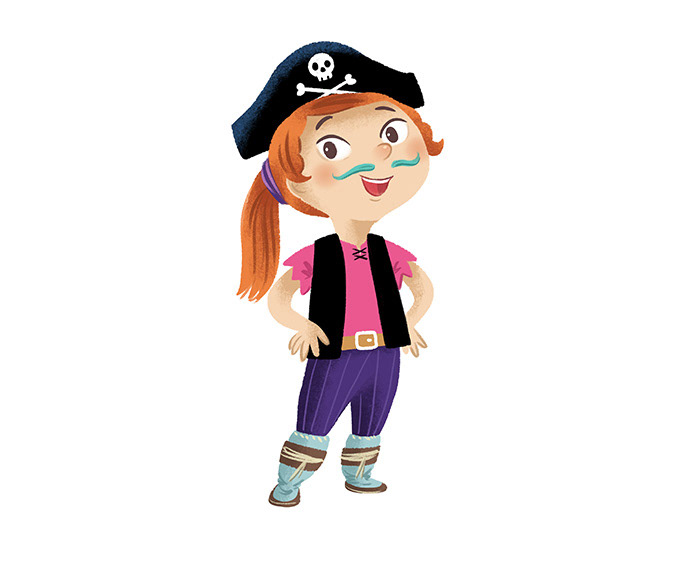 Leah's Moustache Party by Nadia Mike, Inhabit Media
Leah's Mustache Party is a cute book about a young girl who has a fascination with mustaches. Leah dresses up as a pirate for Halloween and has her mum draw a mustache on her face to complete her outfit. Leah's likes her mustache so much that she insists on wearing one all the time. When her birthday rolls around, she surprises everyone by planning a mustache-themed party instead of the usual princess or fairy parties.
The illustrations for the book were done in Photoshop.