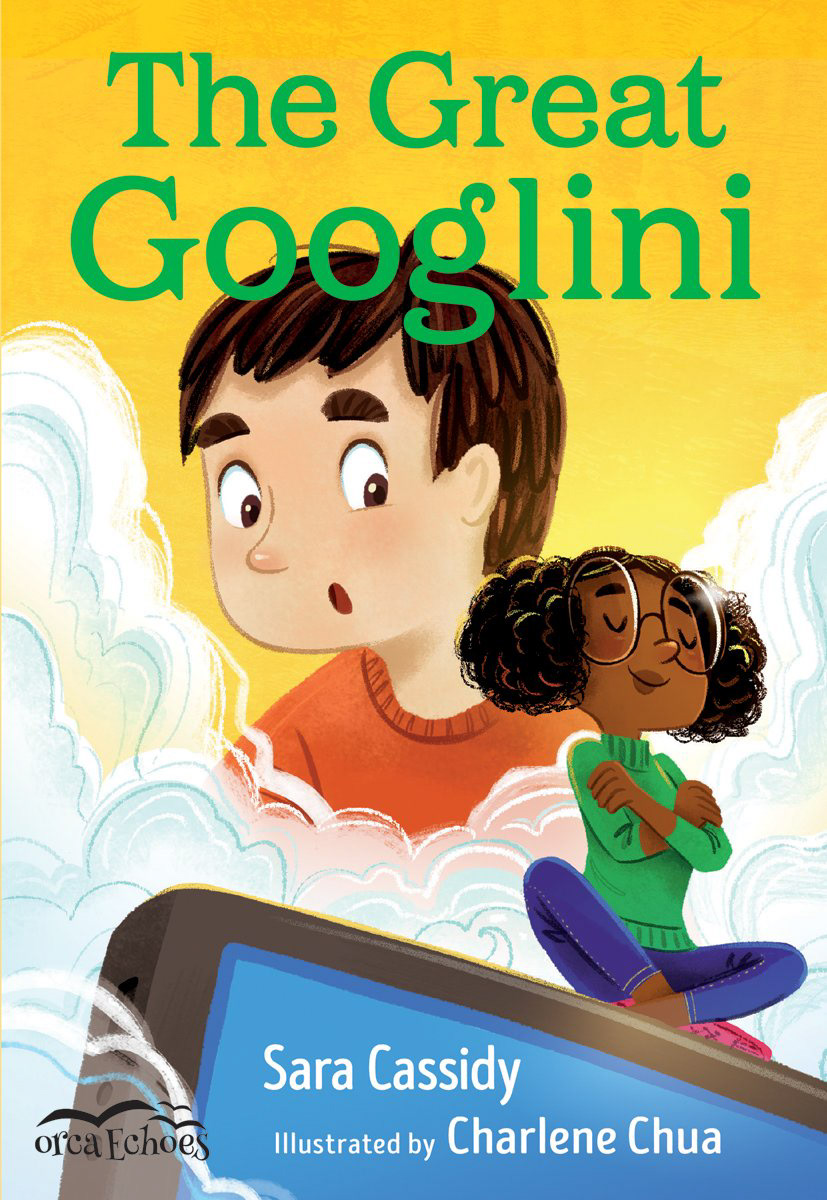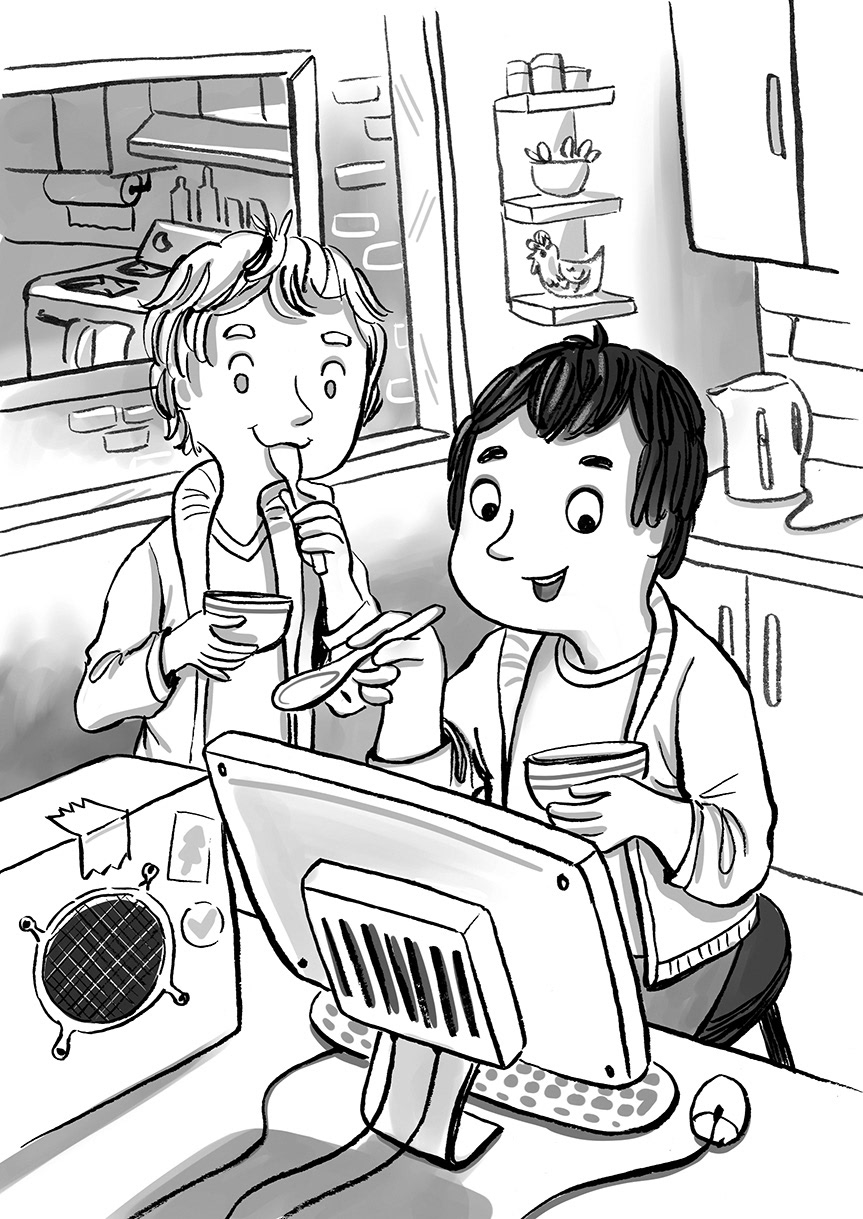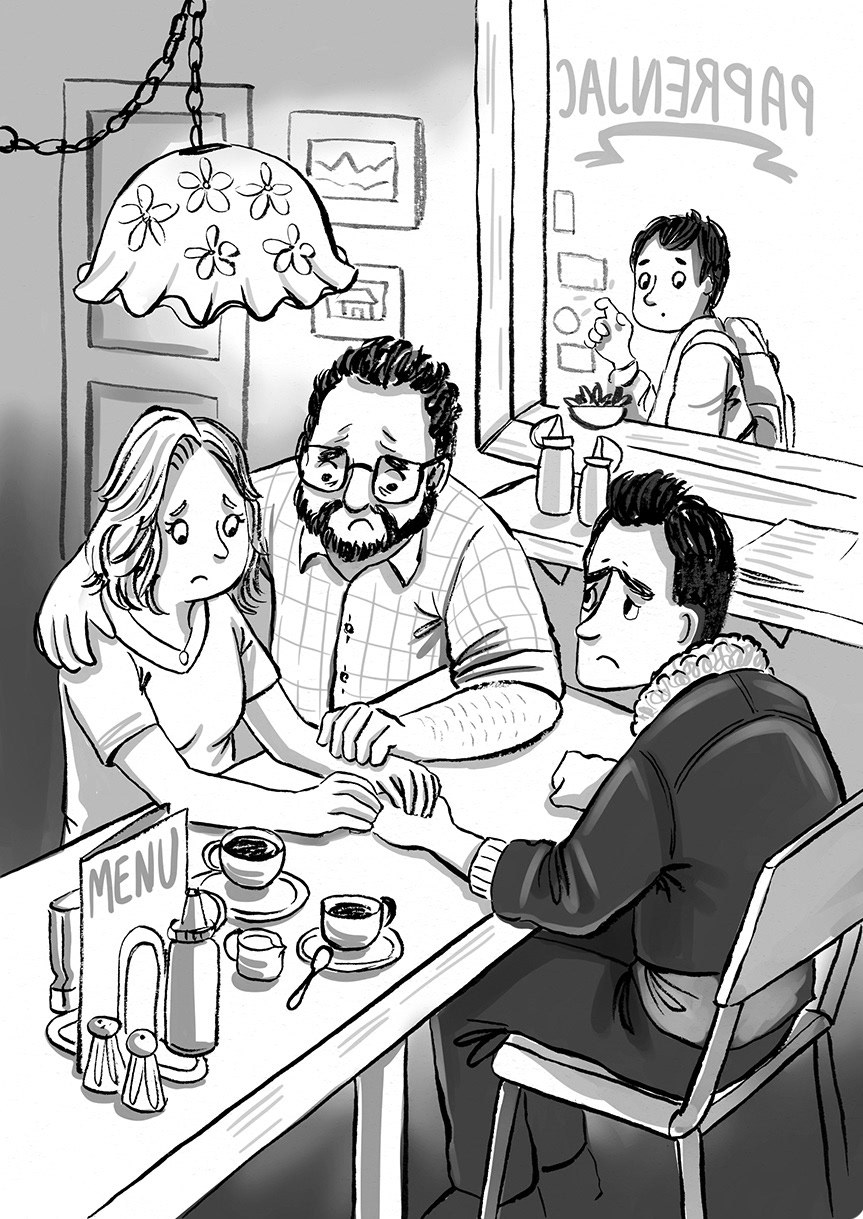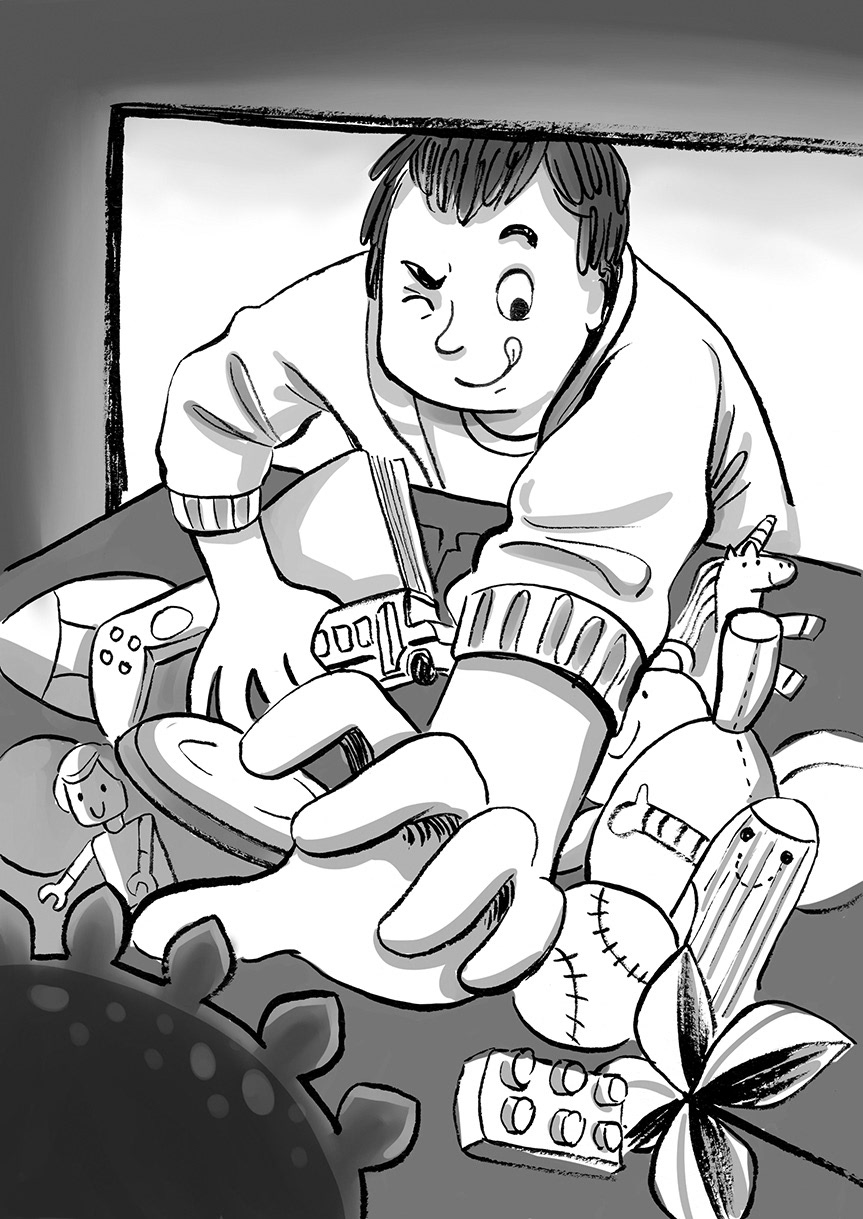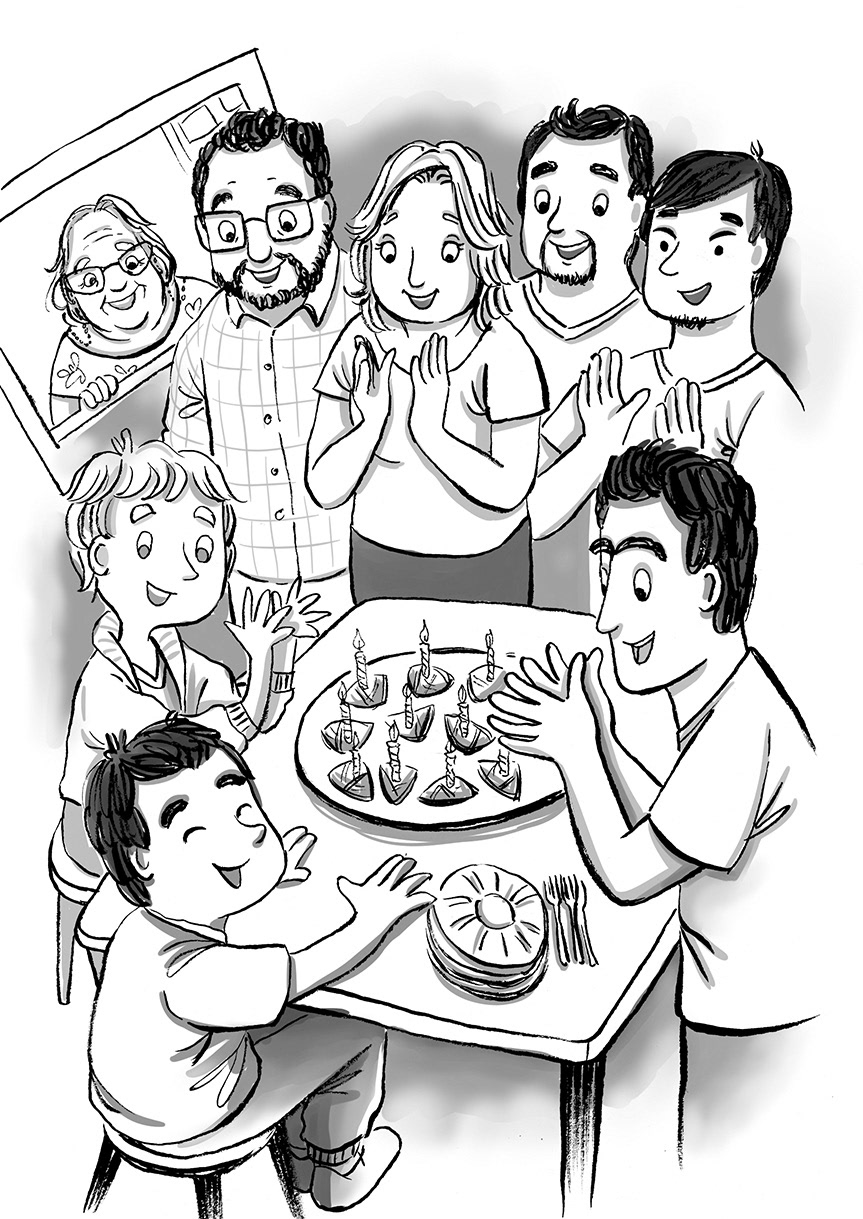 The Great Googlini by Sara Cassidy, Orca Book Publishers
The Great Googlini is a chapter book about a young boy who learns that a beloved uncle has cancer. In looking for answers on Google, he encounters The Great Googlini, a hip, hyper intelligent personification of the search engine.
The majority of the artwork was b/w interiors. The linework was done in ink and the graywashes were done in Clip Studio. The color artwork for the cover was done in Photoshop.