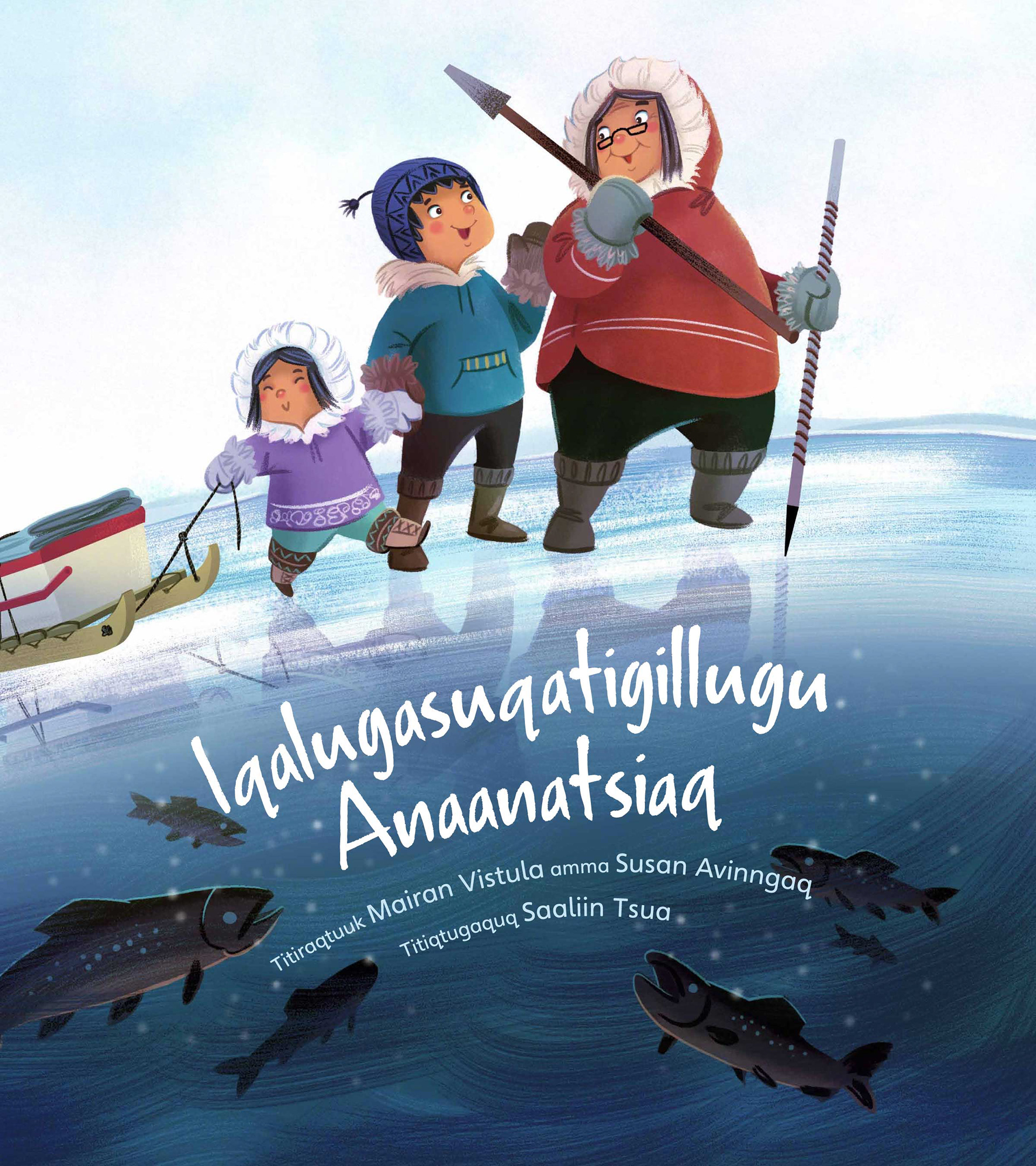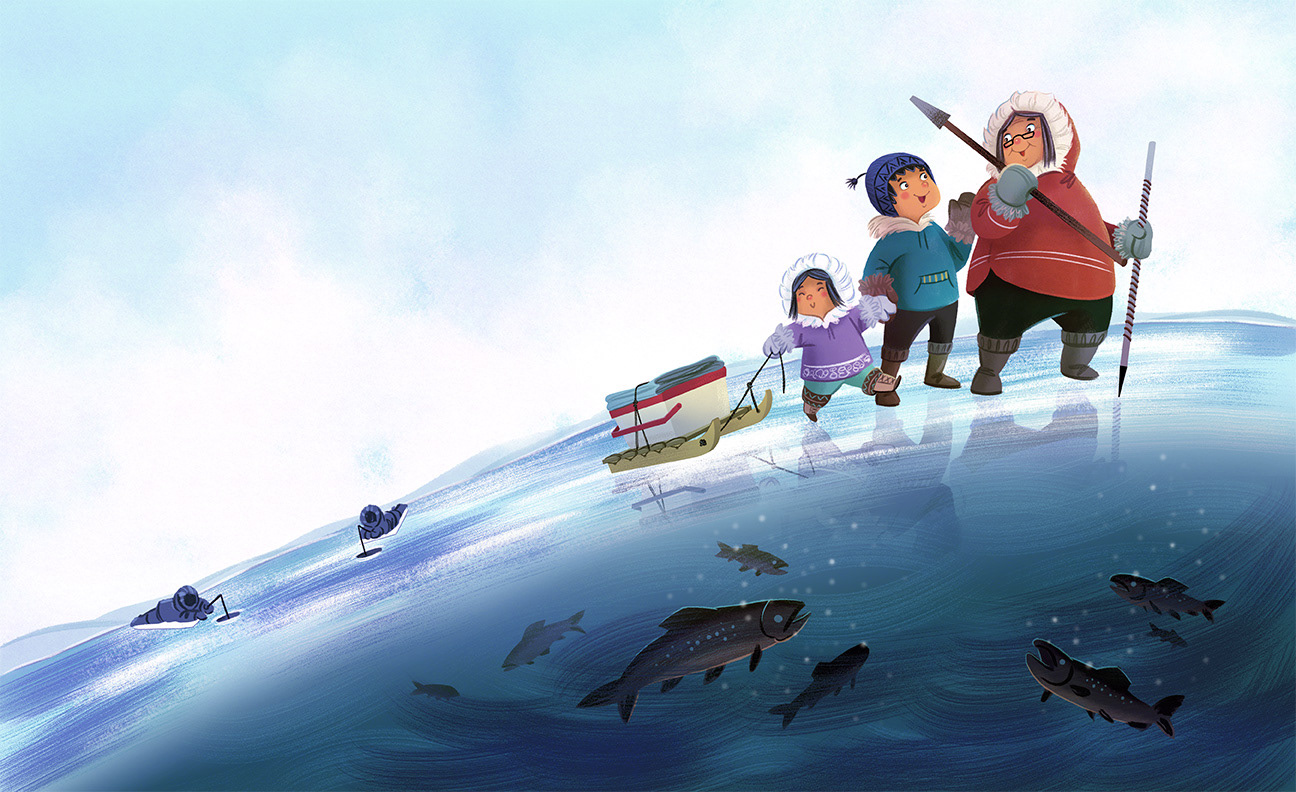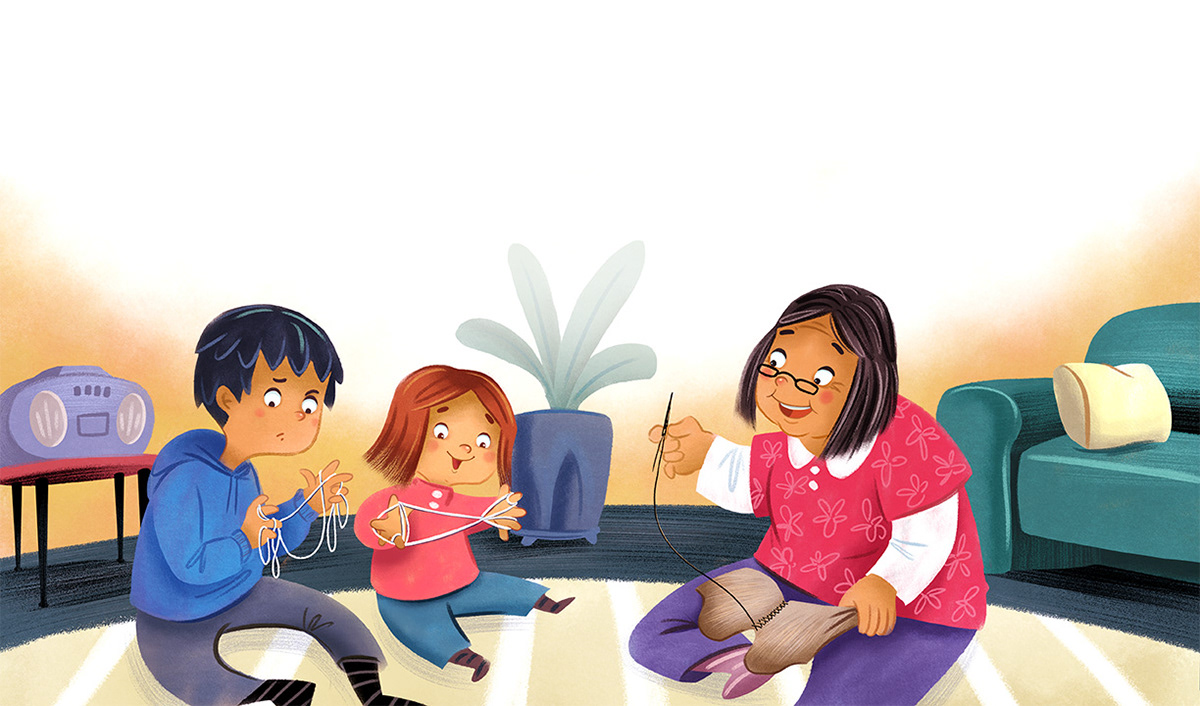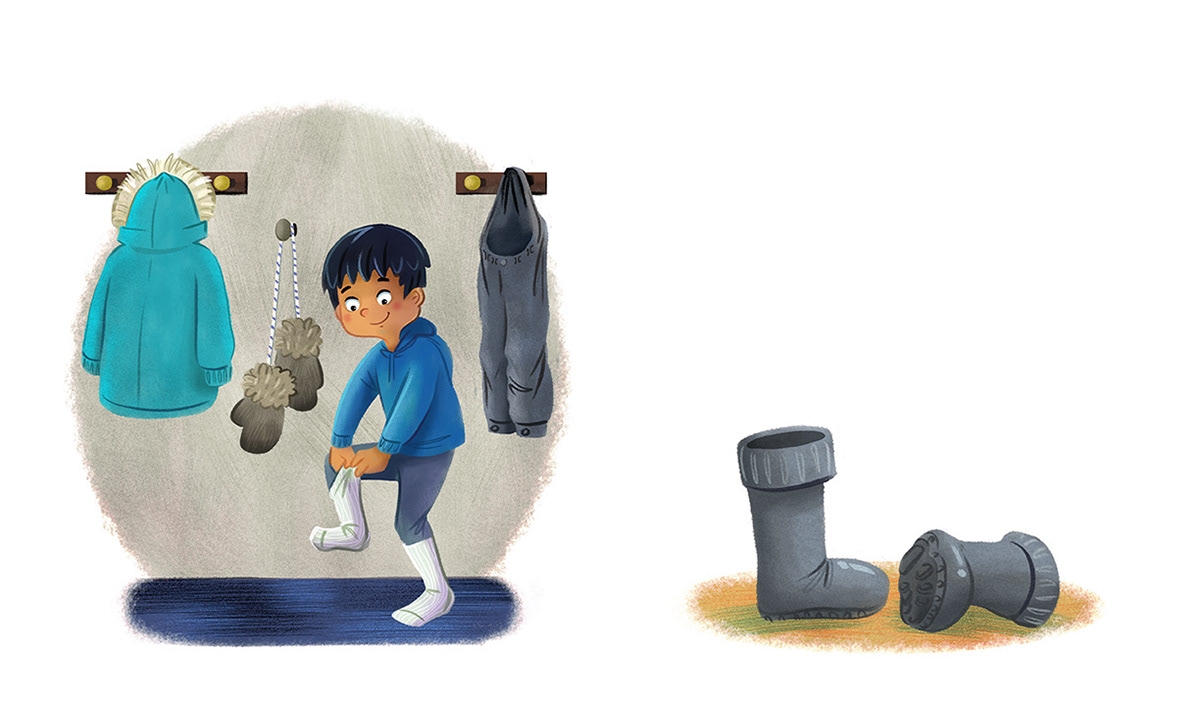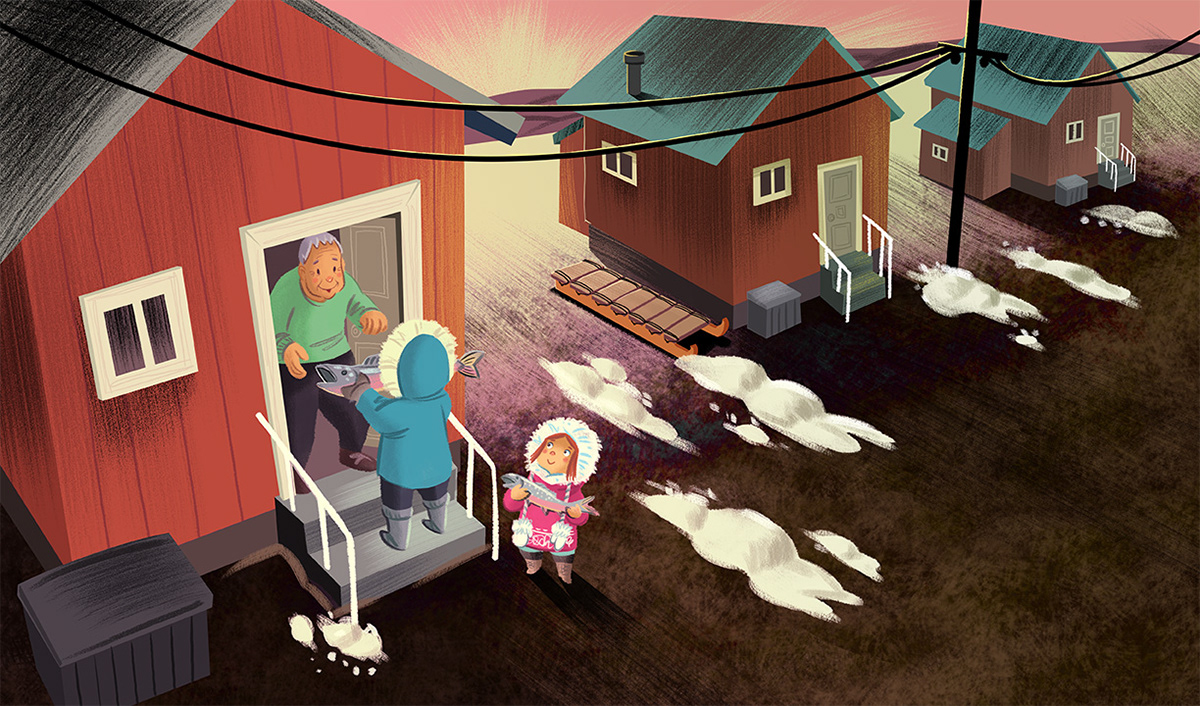 Fishing with Grandma by Susan Avingag (Author), Maren Vsetula (Author), Inhabit Media
Fishing with Grandma is a book that teaches Inuit children about traditional ice fishing skills and tools. Inhabit Media is a publisher that specializes in books for the Inuit community; they provided me many photo references and direction for the artwork to ensure that it was culturally appropriate for their audience.
The illustrations were done in Photoshop with a variety of brushes.